The Best of 1999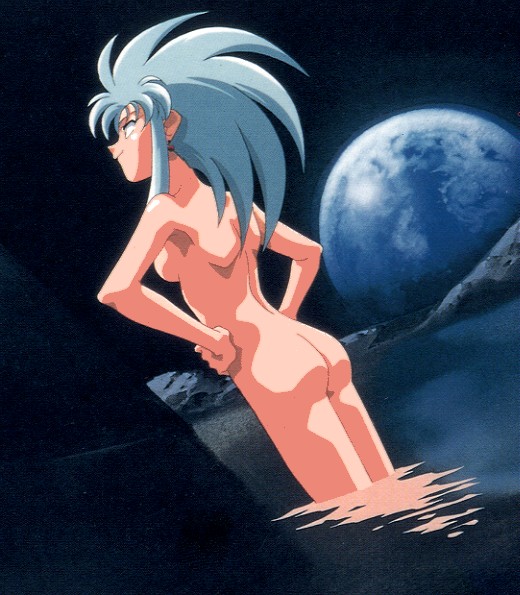 I really can't complain. Sure, there were a few disappointments, but 1999 was a great year for music. I had a really difficult time coming up with what I feel are the best works released that year, but I am finally satisfied with my decisions. I do want to stress that these are not necessarily my favorite releases of the year, but what I found to be artistically the BEST works of the year. Also, I have not included re-releases, compilations, or soundtracks (unless they were original compositions). These are all cds that I would recommend to ANYONE, not just to fans of their respective genres. So, without further ado, here are the ten best cds of 1999 per Ryoko and the Oni.

---
Favorite Release of 1999. Alice Cooper - The Life and Crimes of Alice Cooper. Not necessarily the best, just my favorite. After untold years in the making, Rhino finally released a four CD box set that is a perfect presentation of Alice's tumultuous career. All of his comebacks are included, along with many rarities, hits, demos, live cuts, and well, just about everything. Nothing rocked my world more this year.
Honorable Mention. Coil – Moon Musick. Some of the best Coil tracks recorded in years, on par with the Equinox releases of last year. But, two tracks also represent Coil at its absolute worst. What's a fan to do? List them as an honorable mention of course. If you like Coil, you need this. If you are not that big a fan, this will be difficult and expensive to track down, and may not be worth the effort. Buyer beware. Be on the lookout for Moon Musick Vol II due late this January directly from Coil. Add to that the imminent CD releases of Astral Disaster and Backwards, and you can see that 2000 promises to be the Year of Coil
---

10. David Bowie – Hours. The most welcome comeback of the year. This is the David I've known, loved and missed. Everything about Hours works, from the lyrics to the backing music. And yes, David's voice can still sound great when he puts his heart into his music, as is evidenced here on nearly every song.
---

9. Tom Waits – Mule Variations. No CD I've purchased this year has grown on me as much. At first more than half of these songs did not appeal to me at all, but now I love the whole thing. Granted, it took a lot of repeated listens, but I think that this holds true more for Tom Waits fans than to those being introduced to Tom through this release.
---

8. Buckethead – Monsters and Robots. If you like funky shredding space rock a la Praxis , you will eat this up. The addition of Les Claypool to the former Praxis lineup of Bootsy Collins, Brain and Buckethead is fantastic, and while this is Buckethead's show, he doesn't hog the stage. These guys make a very tight band and more than deliver the goods on this rock solid release.
---

7. Handsome Boy Modeling School – So How's Your Girl? It is true. Rock and roll could never ever hip hop like this. Styles change from song to song with many contributors to keep things fresh. A very exciting disc if you even remotely like hip hop.
---

6. Andrew Bird – Oh the Grandeur. More polished and less frenzied than last year's Thrills, Andrew Bird and his band still deliver the goods. The songs are all first rate and toe tapping, with a tendency to linger in your head for days after hearing the album. As good as this and their prior recorded efforts are, the band really shines best when performing live. I suggest you go see them at the earliest opportunity.
---

5. Princess Mononoke Soundtrack. Just when you thought there was no more originality in soundtracks comes this lovingly produced product from Joe Hiyashi, fresh as a cool breeze. I don't know which has blown me away more, the movie or the score. It uses a mix of traditional Japanese instruments to capture the period mixed with the most lush and simplistic orchestration imaginable to deliver a feeling so unique to this movie. Few film scores make this much of an impression on me, even when I really liked the film.
---

4. A Murder of Angels – While you Sleep/Sephiroth – Cathedron. Creepy instrumental projects like this are among my favorite pieces of music and both of these dark soundscape releases held me rapt for their entirety. I find it hard to decide which is my favorite, but this is not to imply that they are similar at all. Both have their nuances. Sephiroth has more of a tribal Morthond quality, whereas Murder of Angels invokes the name of Shinjuku Thief's Witch Hammer Trilogy. Make no mistake, these are not sound alikes or rip-offs of those great artists. I merely suggest that they project similar moods and may have drawn some inspiration. Be that as it may, both of these are powerful original works that will stand the test of time as absolute classics. Impressive and heady stuff to be sure.
---

3. XTC – Apple Venus Vol. I. It's only fitting that some of the prettiest, yet most complicated pop music I have ever heard should be composed by one of the best and most prolific pop groups of the 80s and 90s, XTC. It is doubtful that anyone else could have put together a concoction like this. I don't know which is more appealing, the catchy well written lyrics, or the mesmerizing music which accompanies the tunes. The tease of a title suggest that there may be more to come, and we should be so lucky. One of the best XTC releases ever and a testament to their talents as true artists.
---

2. Angels of Light – New Mother. As the driving force behind the Swans, Gira has shown amazing diversity and growth in shaping the sound of that band. Sadly, the Swans are no more, but Gira continues to make engaging music, of which Angels of Light is his latest and greatest, rivaling even his best work in the Swans. Powerful and majestic yet ultimately depressing and dark, this is a disc that will certainly leave a mark on the listener. You will be as amazed by the delicate musical arrangements as you will be moved by the longing and sadness in the lyrics. This only slightly edged out XTC for the number two spot because I generally prefer music of this sort.
---

1. Mr. Bungle – California. Mr. Bungle have managed to produce a commercially accessible album without sacrificing a shred of integrity or personality. I am floored every time I hear this, there are just so many musical styles incorporated and created. Much more comparable to the first Bungle than the second, but still nothing like it. These are all songs you could realisticly expect to hear on the radio and therein lies its charm and its success. Hopefully it will encourage people to take more chances in music – both for artists and fans like my self. Ahhh….This is truly the spice of life.
---
10 Best CDs of 1998, as per Ryoko and the Oni
---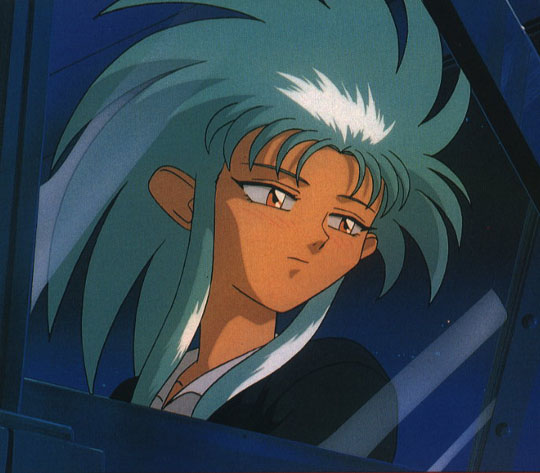 ---

While 1998 has not yet reached an end, I think it is close enough to give you my final thoughts on some of the best music released this year. You'll find a little of everything represented on this list, but I had to make some limitations as to what would be considered. Soundtracks were considered only if they were original compositions. No compilations were considered, nor re releases nor "best of" collections. I only wanted to deal with new music for the year. So, like it or not, here are the ten CDs released this year that I considered to be virtually flawless, and must own CDs if you are a fan of their respective genres.
---

Honorable Mention: This one goes out to (I know, I can scarcely believe it myself) Current 93 for their minimalist piece, Soft Black Stars. The reasons my favorite band didn't make it into the top ten are numerous and small, but I will attempt to explain. While I did enjoy this release, I do not feel that I could recommend it, without reservations, to even fans of the Current. Also, the decision to omit the final track - easily the best and most moving - from the regular release hurts the CD quite a bit. As I stated before, this track is one of the best things Current 93 has ever done, and had the entire album been produced in such a fashion...well it would have been an entirely different album, so never mind! SBS is not for everyone, but it is a very fine release deserving of mention in this countdown of the best.

---
10. Death in June: Take Care and Control. What a different sound for Douglas P. And, after Kapo and Scorpion WInd, this is a very welcome change of pace. Working with Albin Julius has given this CD a more noise/orchestrated feel. The best tracks on this disc are some of the best DIJ songs ever, but the worst are simply interesting.

---

9. Rasputina: How We Quit the Forest. I can't wait to hear what these ladies do next, because this release was a hundred time better than their debut CD, which was quite good. Give them credit for successfully breaking away from the "goth" label they were pigeonholed into. As this release shows, they are capable of so much more.
---

8. Son Volt: Wide Swing Tremolo. I'd never even heard of these guys prior to this release. Ex Uncle Tupelo means nothing to me. I was too immersed in experimental music in the early 90s. Anyway, this is strongly reminiscent of GOOD REM, Neil Young, and Palace. Still, it is unique. The music has a ghostly folk/roots country feel to it. There are moments of power chords, eerie harmonica, and moving steel guitar. I was very impressed. Side note - I was so impressed, I went out and bought an earlier release called Straightaways. Bleh. I think I'll just stick with this one.
---

7. Andrew Bird's Bowl of Fire: Thrills. Better than the new Squirrel Nut Zippers. Well, it really is the SNZ. A great mix of Riverboat Jazz, Swing, Blues and Bluegrass. The instrumentation is what makes this CD so masterful. Bird's vocals are wonderfully cheesy as well. This is a fucking masterpiece. Enough said.
---

6. Beastie Boys: Hello Nasty. What? Beastie Boys edged Current 93 out of the top ten list? What am I, high on crack? Apparently. The simple fact of the matter is that this was a phenomenal album. It has grown on me more than almost any release of the year. There is just so much happening on this CD. In that manner, it reminds me of their classic unbeatable Paul's Boutique. Good raps, good cuts, good breaks, and good samples. Oh yeah, all that adds up to good songs and one groovy CD.
---

5. The Jesus Lizard: Blue. It's good to see that an old dog can learn new tricks. This is the best rock album of 1998 and one of the best Lizard albums ever. Yow uses all of the studio tricks. He completely sells out. And it works. This disc is so slick it sometimes slides into my CD player all on its own. And I tend to leave it there.
---

4. Apocalyptica: Inquisition Symphony. The things people can do with cellos these days. This CD is a Kronos Quartet for headbangers, and for all of us who love to hear traditional sounds stretched beyond their borders. This CD achieves this on two level. It shows you can still produce heavy music outside of the constraints of Heavy Metal, and it shows that classical music has been seriously limiting itself. This is truly amazing. Buy it for a headbanger of stuffed shirt snob. Chances are, they'll flip.
---

3. Elijah's Mantle: Psalms from Invocations. All hail the Kings of goth. All hail the kings of cheese. EM have finally gone completely and totally overboard. This is their most baroque release yet. Makes Dead Can Dance look like those K Tel Monks. Maddeningly enjoyable.
---

2. The Jon Spencer Blues Explosion: Acme. I never thought they could beat Orange. And they haven't. What they have done is created something just as good, yet completely original. Just when you thought they were pinned down after the last "JSBE sound confirming" CD, they hit us over the head with this. I can't even describe it. You have to buy it for yourself to feel the amazement. Funky. Pack the bowl and pass it.
---

1. Coil: The Equinox Releases. 4 radically different EPs released to celebrate the changes in the seasons. All brilliant. The last release may not be out in time for the Winter, but I'm hoping. These discs represent some of Coil's best work ever. If you have not been able to obtain them, rumor is that they will all be released next year on one CD.
---
That's all folks. I'd recommend any of these CDs without hesitation. If you haven't already, do check them out. If I overlooked a favorite of yours, feel free to recommend it to others in the Lounge. As always, keep the taps flowing and be well.